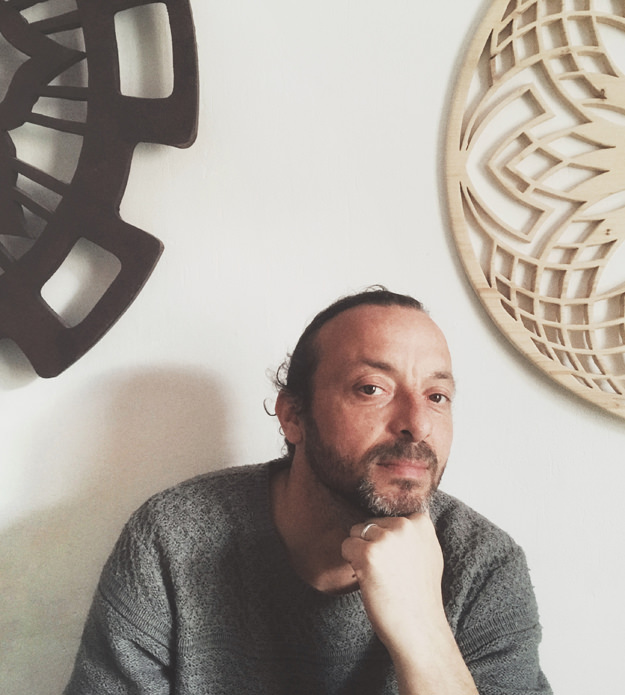 Art Woodcrafter Alexandre Daufin
Hi! My name is Alexandre Daufin, I am 43 y.o. woodcrafter from the south of France, the creator and artist of inWOODveritas workshop.

I've started to draw mandalas more than twenty years ago. It became my passion and within time I started to see my mandalas in wood. All I had to do was to carve them and bring them out of my cave to show to the world! Becoming a wood artist has changed my life forever. I have definitely found the way to express and share my interpretation of love and beauty I see everywhere.

Preferring the simple things in life, I find inspiration in nature, that's why I have decided to live and to work close to it. While it seems quiet here, I bubble with ideas – they arrive faster than my hands can move!

My inspiration comes from my inner world and musings, from communing with nature, and of course, from people with passionate hearts and brilliant eyes!
My mandalas live and breathe around the world on various continents: in offices, bedrooms, restaurant lounges and in spaces where people come together to meditate and practice sun salutations. Knowing this gives me a joyous sense of unity with the world.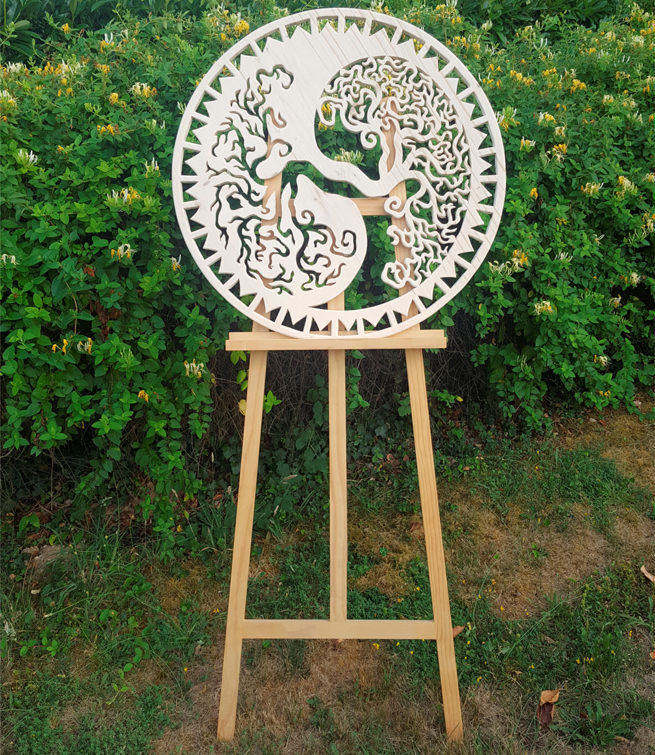 Wood Mandalas as Mysterious Decoration
Mandala is a highly geometric sacred shape representing a whole Universe with its vibrations. Human eye or flowers are perfect examples of Mandala. Contemplation of mandalas is a spiritual practice that gives you the deepest satisfaction.

Behind every wooden handiwork by InWoodVeritas workshop there is a story of how it came to conception. I spend many hours in handcrafting: drawing, cutting, sanding, coating in paint or vegetable oil, consulting with my dreams, spirits and Earthly sources of inspiration. Even if you order a woodwork from the basic collection, your mandala design can be completely personalized to compliment your interiors with its mysterious chic and decoration.

Every hanging wall art creation is 100% hand-made and is available in various sizes, contrasting colors and natural wood shades with optional RGB/white LED light. Buying your wooden flower mandala or headboard is tricky – absolutely all of them are eye-catching and make your interior uniquely mysterious, no matter if you place it in the bedroom, office or over a massage table in your studio. «Get the one that "speaks" to you!» – that's the wood artist's recommendation for solving a choice obstruction.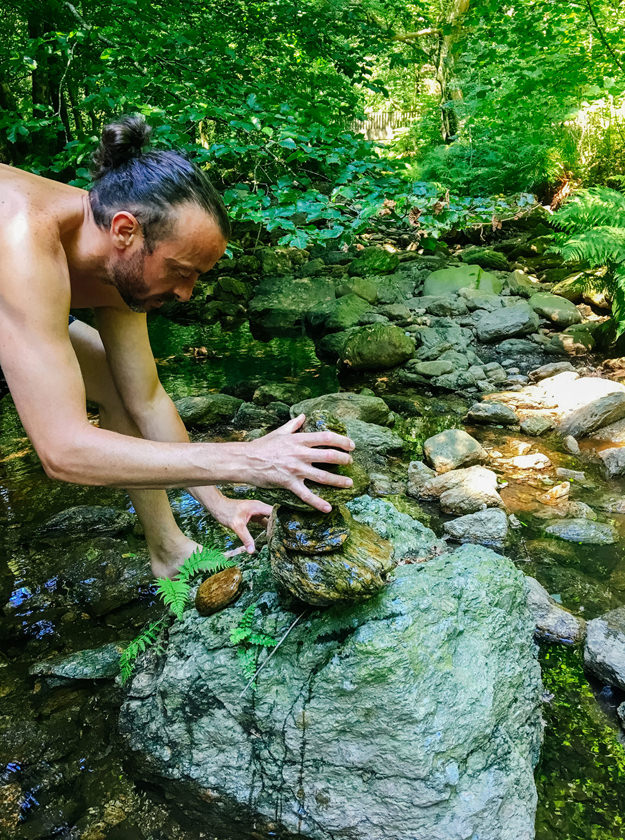 Uniqueness of Handmade Mandalas
Why mandalas? Have a look at any flower or a leaf, any fruit in a cut, on a human body with its symmetry – mandalas are everywhere as a sign of the harmony of the creation and happy being. Placing a mandala in you home is surely opening a gate for the Good, that's why we take producing and spreading wooden mandalas as a big and beautiful mission.

As you will never meet two completely identical butterflies, so each object of inWOODveritas is unique – this is the feature of products made by hand. The hours spent on drawing, carving and polishing wood are also an energy practice of the artist. When buying an item made by hand, from the first to the last bend, you also get a part of this energy.

If the mandala or a sign which attracts you most belongs to the Sacred Geometry symbols, read its explanation on our site, make your own research – or just feel it! There's a beautiful legend that these signs are sent to us by the Creator – this way, in the language of the Universe he has encrypted his message, the explanation of his «Big Invention».

Remember, things are never just things, and some decoration which makes you feel more relaxed, admired or happy can really fasten a beautiful sensation in your life for years and years. If you've got your own fantasy, a sign or a sketch that inspires you, and you want to see it on your wall, contact us. There's surely a way to make your dreams come true!